Welcome to my Christmas Gift List series! I'm starting with the most important person in the house – ME! I mean…the general 20-something year old mother of the house who deserves a treat this Christmas.
The idea I'm going for this year is the rhyme "something they want, something they need, something to wear and something to read" so all the lists will have four sections and they'll all be full of great ideas (for all budgets) of what you can get the matriarch in your life for Christmas this year. Because not everyone is like me and wants a spray mop to unwrap…
Something they want.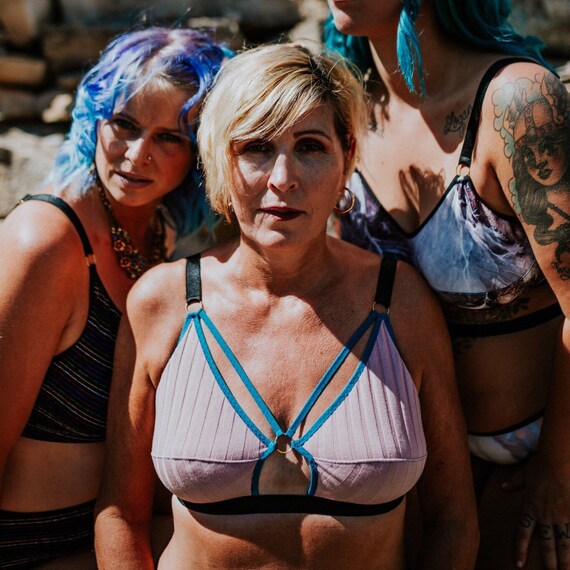 Literally anything from Lucky Sew and Sew
This is in this category because sometimes you can't justify buying yourself beautiful, body positive, inclusive hand-made underwear. However, it's perfect to buy it for a loved one for Christmas. These are also perfect for anyone who's breastfeeding as they sell some absolutely breathtaking nursing bras. A long way from the saggy faded sad looking things I had when Elliot was tiny.
Another thing I've sat and looked at for many moons but just can't justify buying for myself. It's the classier version of those MUM rings you get in Argos. (Not that I'm dissing those rings, just these are that little bit more special.) Probably one of the priciest things on my list but I think it'd be a keepsake to keep for years to come.
Organic Corduroy Dungarees – Lucy & Yak
I've wanted dungarees for a v long time but have always been looking in the wrong places. These thighs cannot be contained by a pair of Matalan skinny dungas. I want quality. I want..these, basically. Plus they're good for the environment which basically means it's not just a gift for yourself, it's a gift for the world.
Something they need.
Tears, Hugs And Rock & Roll Mug – Mere Soeur
Everyone needs a new mug for tea, coffee, secret gin at 4pm. This is the perfect sized mug. I know because…I bought it. If you're reading this list seeing what you can buy me for Christmas then you're gonna be hard pressed as it's basically everything I own and want to recommend to everyone.
COFFEE – Girls Who Grind Coffee
Well. You've bought her a mug, you're going to need something to drink out of it. I haven't personally tried this brand but I've heard it's good PLUS anything that supports women around the world, especially in a male-run industry like coffee grinding is right up my street.
You might notice this section is blank, as there isn't an image for TIME TO HERSELF. 
One thing mums, well all parents really,needs is a bit of time to themselves. You don't need to go full cringe and write out a chequebook of times when they can go and have a bath by themselves or a Saturday morning where they can go and get a coffee solo. When you'll take the baby to Sainsburys so they can lay in the bath for an extra twenty minutes. Just bear it in mind over the festive period and beyond – don't let the 4 year old run into the bathroom whilst Mum's mid-poo because you're eating breakfast, let her wipe her bum in peace and it'll probably be the best gift she'll get all year. (This may be more of a personal wish, but thought I'd leave it here to inspire others, haha.)
Something to wear.
Alright For A Mum Tee – Mere Soeur.
I love me a bit of Mere Soeur merch. I've got absolutely tonnes of the stuff and can confirm their t-shirts are soft, they last and they're absolutely spot on. If you buy this for someone this year, make sure you add that they're not just alright for a mum, that they're pretty fucking good all round.
Too Tired sweatshirt – Bloody Nora Pam
We all love a jumper. We're all really bloody tired.  This colour is also 10/10. I don't own this one, so please feel free to buy it for me 😉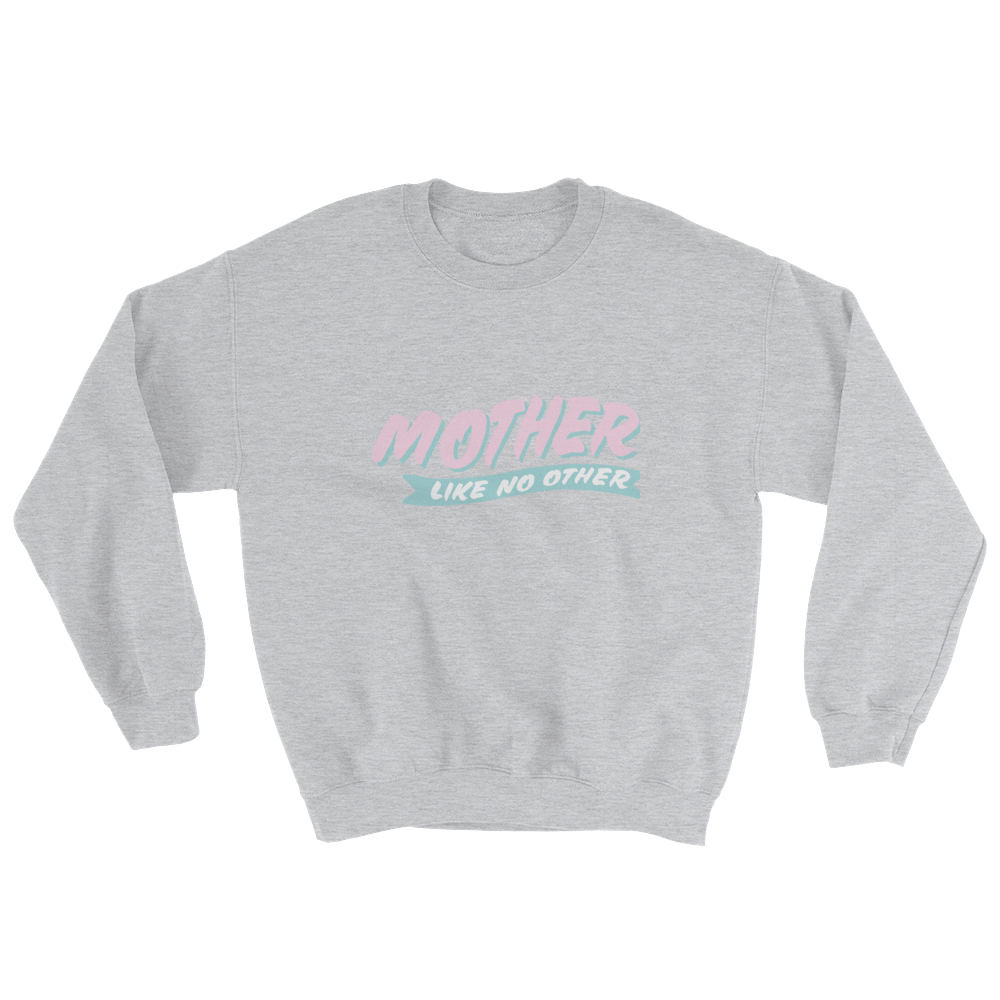 Mother Like No Other Sweatshirt – Mother Like No Other
Yes, I love a sweatshirt. Comfort is key. I've got a t-shirt from MLNO and can confirm it is soft and cosy and brilliant so would absolutely live in this. And as Elliot's told me every single time I've worn it: "it is good because you are my mother and you are not anyone else's mother so you are like no other."
Something to read
The Unmumsy Mum Diary – Sarah Turner
This is a personal recommendation, I've already got this book and it's absolutely hilarious and so Real. Most mums will have at least heard of the Unmumsy Mum and this book is a perfect lay-in-the-bath read, as you'll just giggle along with her through her year.
How To Grow A Baby and Push It Out – Clemmie Hooper
I didn't have this book when pregnant with Elliot but if I ever have another, I'd definitely want it. I've read Clemmie's blog for a long time and followed her on Instagram for even longer and find the way she talks very truthful and calming and would definitely be pleased to unwrap this if I was expecting at Christmas.
Eleanor Oliphant is Completely Fine – Gail Honeyman
I have also read this book on honeymoon this summer and it was glorious. However, I am fully aware that if I hadn't been lucky enough to lay next to a beach for two weeks, there would have been no hope in hell I'd have been able to read this book this year. It's amazing, it deserves to be read. Buy it for an important person in your life and let them have a child-free afternoon to really get stuck into it.